---
Does Money Matter in Cancer Care?
---
In the UK, we are fortunate enough to have the NHS, which was created out of the ideal that good healthcare should be available to all, regardless of wealth. It is based on three core principles that:
it meets the needs of everyone
it be free at the point of delivery
it be based on clinical need, not ability to pay
Whilst on the whole we get fantastic medical care in the UK that is excellent value for money on a societal level, issues of funding with the finite (and lack of) resources of the NHS remains an ongoing problem leading to serious consequences. As a nation, we need to be spending more money to increase the supply of labour and long term care to achieve comparable health outcomes in relation to other high income countries. Unfortunately, when it comes to cancer care and especially access to novel and often costly treatments, these do not filter down to the masses nor for that matter to the individuals unless in exceptional circumstances (e.g. requiring approval from the Cancer Drugs Fund). The harsh reality is that money plays a considerable part in medicine often determining the level and nature of treatment offered. For some, crowdfunding therefore may be a potential option as a private means to sourcing the necessary funds but there are also caveats to going down this route.
---
Crowdfunding
---
Crowdfunding is a way of raising a certain amount of money by asking a large number of people each to contribute a small donation to a cause, a project, an idea or even to a medical treatment. Whilst there are different types of crowdfunding, the use of crowdfunding has in recent years become fairly commonplace particularly with small start-up businesses; even I have used it to help source PPE gear during Covid-19. Similarly, some people have used crowdfunding to try to fund certain medications or treatments that would have otherwise been too costly for them to pay out of their own pockets. Tapping into and relying on the generosities of some individuals may be one option but it is also important to be aware that there are also potential risks to crowdfunding as well.
Is cancer crowdfunding fuelling quackery? (BMJ)
The sad story of cancer patient Gemma Nuttall, Hallwang Clinic and crowdfunding (Mar 2019)
Crowdfunded cancer treatments – do they work? (BBC, Sep 2018)
'I sold my house to fund cancer treatment in Germany' (BBC, Oct 2016)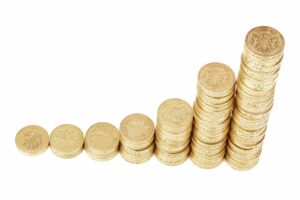 ---
Cancer Freebies 
---
SimPal – offers free pre-paid sim cards for people living with cancer
Cancer Support UK – offers free cancer kits, chemo kits and kids' kits, which include practical items
Gift of a Wedding – a charity that gifts weddings to terminally ill people in the UK
Courtesy of TEDxCambridge (taken from YouTube) Term of Services