---
Survivor Stories
---
We often hear stories of individuals who have been cured of cancer, those who have survived / beaten cancer and of those who have gone into spontaneous or radical remission. On the face of it, this may feel a rather distant (or even an alien) concept from the harsh reality of your cancer diagnosis or to those undergoing cancer treatment. The amazing thing is that it can really happen. Here, I breakdown what I call the 'survivor stories' into four separate sections but the purpose of writing this is to be able to offer an element of 'hope' to you. These will include my own encounters (professionally and personally), a list of cancer survivorship websites, information on patients who have undergone spontaneous / radical cancer remission and lastly, people who have been exceptional responders to cancer treatment. Be warned, there is a lot of content on this page.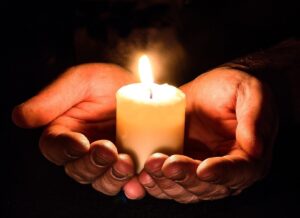 ---
Share Your Story (As Part of CanSure Heal It)
---
I genuine believe in the healing power of the narrative. In the comments section below, you can write your own story (i.e. your cancer-free journey) with the primary focus on what has really worked well for you as a cancer survivor. Putting down things in writing will hopefully help you express some of your inner thoughts and feelings. You never know, you may be able to provide some inspiration and help others to express theirs as well.
Separate to 'your story', if you wish to leave general feedback or share your own experiences good and/or bad, it would be best to write in the comments section within Patient Involvement 'Your Views'.