---
What are the Clinical Trials in Cancer?
---
You may be looking to enrol onto a clinical trial as a possible treatment option or this may have been suggested to you following your case being discussed in a multidisciplinary team meeting (you can see the Royal Marsden MDT meeting in action); your oncologist may even be involved in helping to conduct a clinical trial. By all means, there may be several reasons why this could be the right next step for you but equally, it is important to be aware there can be potential pitfalls. Before making the decision to enrol, it is crucial that you understand what a clinical trial is first and its potential implication, as there can be hidden flaws to clinical trials. Of note, some trial results may also be underreported (see All Trials) and this should be taken into consideration as well.
Courtesy of TEDxMadrid (taken from YouTube) Terms of Service
Courtesy of CRUK (taken from YouTube) Terms of Service  
---
Finding a Clinical Trial Near You
So, how do we go about finding a clinical trial for a given cancer?
---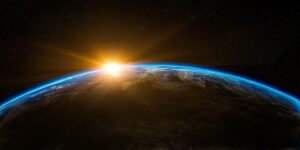 The below links will enable you to do a local, national and worldwide clinical trial search.
---
Latest Advances in Cancer…  >>  The Cancer Pathway (NHS)  I  Investigations  I  Cancer Treatments  I  Research in Cancer